We have over 30 years' experience of engineered products which meet the highly technical criteria of the construction industry.
Our extensive experience has enabled us to produce a comprehensive product portfolio which features a range of high performance, excellent quality, and added value solutions for roofing, walling, flooring, and temporary site protection.
Manufactured using approved polypropylene and polyethylene materials, all of our construction fabrics have been specifically designed to meet the increasing demand for buildings that deliver improved technical performance, meet new regulatory compliance, and offer greater energy efficiency.
All of our national and international certified construction products are manufactured in the UK, which means we have the ability to supply from stock, resulting in shorter lead times for our customers. We also have the ability to offer bespoke and own branded products, depending on the end requirements, to provide differentiation to our customers.
With every construction product purchased from Don & Low, our customers have access to readily available technical expertise and industry advice on products, applications, and installation.
Wind Uplift Performance - BS5534:2014
The British Standard for Slating and Tiling, BS 5534, provides the construction industry with a primary source of guidance and recommendations relating to major aspects of the design and installation of pitched roofing. BS 5534 gives recommendations for the design, performance and installation of pitched roofs and vertical cladding using slates, tiles, shingles and shakes and their associated components. It includes recommendations and guidance relating to the pitches, laps and details associated with different slating and tiling systems; the selection and sizing of battens and counter battens; the methods of securing and fixing tiles and slates; and includes design recommendations for dealing with the key structural loadings experienced by pitched roofing including recommendations and a proposed test method for assessing wind loading / uplift.
FIND OUT MORE
Construction Partners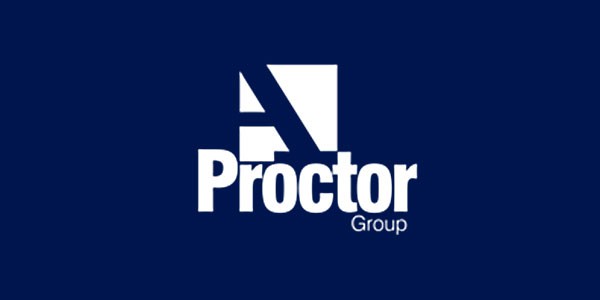 Proctor Group
For over twenty years Don & Low and The A Proctor Group Ltd have worked in partnership in the development of specialist membranes for walling and roofing applications.
Roofshield®, Reflectatherm Plus®, Reflectashield® and Frameshield® products, manufactured in our production facility in Forfar, Scotland, are exclusively marketed and sold in the UK & Ireland by the A Proctor Group.
Our products and our long-established collaboration with The A Proctor Group play an integral part in providing world-class leading solutions for the construction industry.
Discover More
| | | |
| --- | --- | --- |
| FrameTX Thermo Roll Insert | English | Download |
| FrameTX Roll Insert | English | Download |
| FrameTX Maxi Roll Insert | English | Download |
| RoofTX Maxi Roll Insert | Nederlands | Download |
| RoofTX Ultra Roll Insert | Nederlands | Download |
| RoofTX 125 Roll Insert | Nederlands | Download |
| RoofTX 125 Roll Insert | English | Download |
| RoofTX Extra Roll Insert | English | Download |
| RoofTX Maxi Roll Insert | English | Download |
| RoofTX Optima Roll Insert | English | Download |
| RoofTX Ultra Roll Insert | English | Download |
| RoofTX Ultra CONSEAL Roll Insert | English | Download |
| RoofTX Prime CONSEAL Roll Insert | English | Download |
| RoofTX Maxi CONSEAL Roll Insert | English | Download |
| Daltex® VCL146 Roll Insert | English | Download |
| MultiTX Plus Roll Insert | English | Download |
| | | |
| --- | --- | --- |
| MultiTX Plus UKCA Datasheet | English | Download |
| RoofTX Ultra UKCA Datasheet | English | Download |
| RoofTX Maxi UKCA Datasheet | English | Download |
| Reflective VCL CE Datasheet | English | Download |
| Reflective VCL UKCA Datasheet | English | Download |
| RoofTX Prime UKCA Datasheet | English | Download |
| Daltex®FR CE Datasheet | English | Download |
| RoofTX Range | Norsk | Download |
| Lenoweaves Datasheet | English | Download |
| Coated Fabrics Datasheet | English | Download |
| Lotrak Erosion Control | English | Download |
| RoofTX Ultra Datasheet | Nederlands | Download |
| RoofTX Maxi Datasheet | Nederlands | Download |
| RoofTX 125 Datasheet | Nederlands | Download |
| FrameTX Thermo Datasheet | Nederlands | Download |
| RoofTX Ultra CE Datasheet | English | Download |
| RoofTX Prime CE Datasheet | English | Download |
| RoofTX Maxi CE Datasheet | English | Download |
| RoofTX Extra CE Datasheet | English | Download |
| Reflective VCL CE Datasheet | English | Download |
| MultiTX Plus CE Datasheet | English | Download |
| FrameTX CE Datasheet | English | Download |
| FrameTX Maxi Datasheet | English | Download |
| FrameTX Thermo CE Datasheet | English | Download |
| Plain Weave Datasheet | English | Download |
| RoofTX Optima UKCA Datasheet | English | Download |
| RoofTX125 UKCA Datasheet | English | Download |
| RoofTX Optima Datasheet | Norsk | Download |
| RoofTX 125 Datasheet | Norsk | Download |
| RoofTX125 CE Datasheet | English | Download |
| RoofTX Range | English | Download |
| RoofTX Optima CE Datasheet | English | Download |
| RoofTX Conseal Datasheet | English | Download |
| Daltex® VCL 116 CE Datasheet | English | Download |
| Daltex® VCL 146 CE Datasheet | English | Download |
| Daltex® VCL Range | English | Download |
| Daltex® VCL 146 CE Datasheet | English | Download |
| Daltex® VCL 116 CE Datasheet | English | Download |
| MultiTX Plus Datasheet | Español | Download |
| | | |
| --- | --- | --- |
| KOMO Certificate | Nederlands | Download |
| Don & Low BBA Certification | | View |
| RoofTX SINTEF Certification | English | Download |
| RoofTX SINTEF Certification | Norsk | Download |
| RoofTX IAB Certificate | English | Download |
| MultiTX Plus IAB Certification | English | Download |
| | | |
| --- | --- | --- |
| BBA Information Bulletin no 2 | English | Download |
| Dalpro CONSEAL Roofing Installation Instructions | English | Download |
| Dalpro Roofing Installation Instructions | English | Download |
| CONSEAL Roofing Installation Instructions | English | Download |
| Walling Installation Instructions | English | Download |
| RoofTX Roofing Installation Instructions | English | Download |
| MultiTX Plus Installation Instructions | English | Download |
| FrameTX Thermo Installation Instructions | English | Download |
| FrameTX Maxi Installation Instructions | English | Download |
| FrameTX Installation Instructions | English | Download |
| Daltex® VCL Installation Instructions | English | Download |
| | | |
| --- | --- | --- |
| Construction Introduction | English | Download |
| Corporate Brochure | English | Download |
| Geotextiles Introduction | English | Download |
| Laminate Substrates Flyer | English | Download |
| Daltex® Vapour Control Layers Flyer | English | Download |

EXPLORE MORE
DON & LOW MARKETS
Challenge us to provide support, strength and protection for your product, application or project
Challenge Us