Using our experience in engineering products which meet the high technical criteria of the construction market, Don & Low have created a range of high performance solutions for walls, roofs, floors and temporary site protection.
The Daltex® construction range includes Agrement certified breather membranes for walling and vapour permeable underlays for roofing under the brands Roofshield®, RoofTX®, Frameshield®, FrameTX® and Reflectashield®. MultiTX® Plus is a vapour barrier underlay which is an alternative to traditional felt underlays.
We also understand that it's important to protect the building during construction; therefore, we offer a range of Daltex® products which offer temporary site protection for the duration of construction and renovation works.
Wind Uplift Performance - BS5534:2014
The British Standard for Slating and Tiling, BS 5534, provides the construction industry with a primary source of guidance and recommendations relating to major aspects of the design and installation of pitched roofing. BS 5534 gives recommendations for the design, performance and installation of pitched roofs and vertical cladding using slates, tiles, shingles and shakes and their associated components. It includes recommendations and guidance relating to the pitches, laps and details associated with different slating and tiling systems; the selection and sizing of battens and counter battens; the methods of securing and fixing tiles and slates; and includes design recommendations for dealing with the key structural loadings experienced by pitched roofing including recommendations and a proposed test method for assessing wind loading / uplift.
FIND OUT MORE
Construction Partners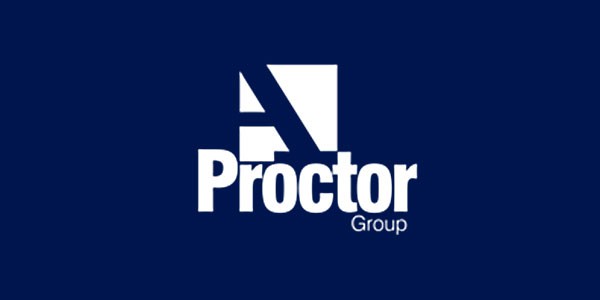 Proctor Group
For over twenty years Don & Low and The A Proctor Group Ltd have worked in partnership in the development of specialist membranes for walling and roofing applications.
Roofshield®, Reflectatherm Plus®, Reflectashield® and Frameshield® products, manufactured in our production facility in Forfar, Scotland, are exclusively marketed and sold in the UK & Ireland by the A Proctor Group.
Our products and our long-established collaboration with The A Proctor Group play an integral part in providing world-class leading solutions for the construction industry.
Discover More
| | | |
| --- | --- | --- |
| FrameTX Roll Insert | English | Download |
| FrameTX Maxi Roll Insert | English | Download |
| FrameTX Thermo Roll Insert | English | Download |
| RoofTX 125 Roll Insert | English | Download |
| RoofTX Extra Roll Insert | English | Download |
| RoofTX Maxi Roll Insert | English | Download |
| RoofTX Optima Roll Insert | English | Download |
| RoofTX Ultra Roll Insert | English | Download |
| RoofTX Ultra CONSEAL Roll Insert | English | Download |
| RoofTX Prime CONSEAL Roll Insert | English | Download |
| RoofTX Maxi CONSEAL Roll Insert | English | Download |
| Daltex VCL146 Roll Insert | English | Download |
| MultiTX Plus Roll Insert | English | Download |
| | | |
| --- | --- | --- |
| FrameTX Datasheet | English | Download |
| FrameTX Maxi Datasheet | English | Download |
| FrameTX Thermo Datasheet | Nederlands | Download |
| FrameTX Thermo Datasheet | English | Download |
| Plain Weave Datasheet | English | Download |
| Lenoweaves Datasheet | English | Download |
| RoofTX Optima Datasheet | Norsk | Download |
| RoofTX 125 Datasheet | Norsk | Download |
| RoofTX Ultra Datasheet | Nederlands | Download |
| RoofTX Maxi Datasheet | Nederlands | Download |
| RoofTX 125 Datasheet | Nederlands | Download |
| RoofTX125 Datasheet | English | Download |
| RoofTX Ultra Datasheet | English | Download |
| RoofTX Range | English | Download |
| RoofTX Prime Datasheet | English | Download |
| RoofTX Optima Datasheet | English | Download |
| RoofTX Maxi Datasheet | English | Download |
| RoofTX Extra Datasheet | English | Download |
| RoofTX Conseal Datasheet | English | Download |
| Daltex VCL Range | English | Download |
| Daltex VCL 146 Datasheet | English | Download |
| Daltex VCL 116 Datasheet | English | Download |
| Reflective VCL Datasheet | English | Download |
| MultiTX Plus Datasheet | Español | Download |
| MultiTX Plus Datasheet | English | Download |
| | | |
| --- | --- | --- |
| KOMO Certificate | Nederlands | Download |
| Don & Low BBA Certification | | View |
| RoofTX SINTEF Certification | English | Download |
| RoofTX SINTEF Certification | Norsk | Download |
| RoofTX IAB Certificate | English | Download |
| MultiTX Plus IAB Certification | English | Download |
| | | |
| --- | --- | --- |
| Dalpro CONSEAL Roofing Installation Instructions | English | Download |
| Dalpro Roofing Installation Instructions | English | Download |
| CONSEAL Roofing Installation Instructions | English | Download |
| RoofTX Walling Installation Instructions | English | Download |
| FrameTX Installation Instructions | English | Download |
| FrameTX Maxi Installation Instructions | English | Download |
| FrameTX Thermo Installation Instructions | English | Download |
| RoofTX Roofing Installation Instructions | English | Download |
| Daltex VCL Installation Instructions | English | Download |
| MultiTX Plus Installation Instructions | English | Download |
| | | |
| --- | --- | --- |
| Corporate Brochure | English | Download |
| Daltex Vapour Control Layers Flyer | English | Download |

EXPLORE MORE
DON & LOW MARKETS
Challenge us to provide support, strength and protection for your product, application or project
Challenge Us